5 July 2018: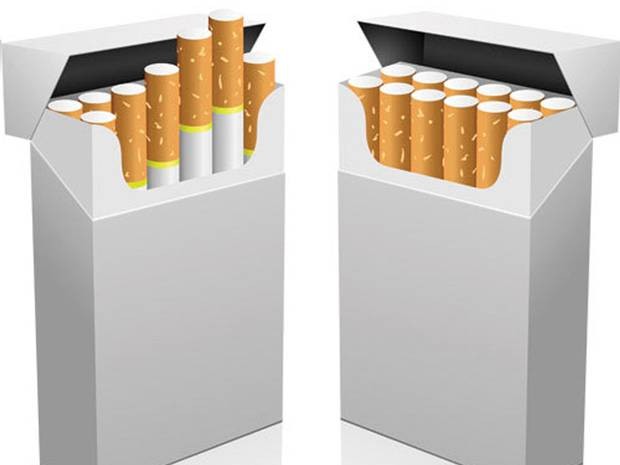 An illustration shows plain cigarette packs, (Bloomberg/File photo)
The Indonesian Consumers Foundation (YLKI) has criticized the government for "wasting the state budget" on challenging Australia's plain tobacco packaging law in a recent trade dispute at the World Trade Organization (WTO).
The WTO rejected last week a complaint Indonesia and three other countries – Cuba, Honduras and the Dominican Republic – filed against Australia, concluding that the Australian policy did not violate fair trade rules and it helped reduce tobacco consumption.
In the dispute, the four countries argued that Australia's plain packaging policy had violated the tobacco companies' trademarks and intellectual property rights.
"The case incurred financial losses [to Indonesia] because the government spent money from the state budget to hire an international lawyer," YLKI chairman Tulus Abadi said on Thursday.
The Supreme Audit Agency (BPK) and the Corruption Eradication Commission (KPK) should audit the funds the government had spent on hiring the lawyer, he added.
Tulus said the WTO decision was foreseeable and accused the government of not supporting international campaigns on reducing tobacco consumption.
Plain tobacco packaging is part of a global tobacco control campaign that aims to deter smoking by removing positive associations of cigarette brands with tobacco consumption. It requires all branding to be removed from cigarette packs and mandates health warnings and standardized packaging.
Australia reportedly became the first country to introduce the plain cigarette packaging law, which it enacted in 2011. Several other countries have since followed suit. (ipa)
Source: The Jakarta Post